The business of podcasting has proven immune to the negative impacts of the coronavirus pandemic, providing audiences with easy-to-digest entertainment and information, fitting considering today's growing on-demand learning culture that's evolved as a direct result of COVID. But with the growing popularity of podcasting, how do you get your content to stand out from over 2 million podcasts available today?
The 30th of September marks International Podcast Day, and to celebrate the power of podcasting we'd like to share a quick guide on why and how you can use video to elevate your podcast from the rest of the crowd. Let's get started with the basics.
What is Video Podcasting?
Video podcasting is an audio podcast with a video element. In its simplest form, a video podcast can be a podcast audio converted into a video file with a static background image. It may seem odd to publish a video that is in essence only a video due to the format of the file, but because of the accessibility to free content on video sharing sites, you'll be sure to find audiences more than happy to stream a static video on YouTube as they sit back and listen while exercising, preparing a meal, or surfing on another browser tab. So even if you don't have the budget for a full video production you can still leverage video platforms to grow your audience.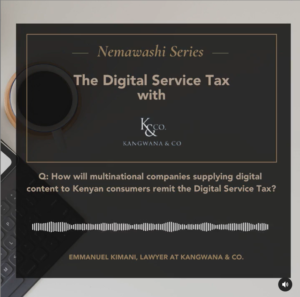 The next progression of video element can be achieved through audiograms. An audiogram is a video file that includes a combination of the audio track, a moving sound wave, and visual art. While it requires a bit more effort to edit, this mix of dynamic visual elements can help capture and hold your listeners' attention throughout the entire episode and you will not need to worry about any filming equipment.
Pro tip:
Instead of re-publishing the full audio podcast in video format, use audiograms to repurpose soundbites as teaser content that you can publish on your social media pages with links to the full podcast.
At the top of the tier is a pre-recorded or live-streamed video of your podcast episode. This requires more effort to execute, from getting the right filming equipment, scouting for the ideal location to film your podcast, to editing the video and manage the unexpected of live streaming. But at the end of it all, the extra legwork pays off. This is because video content typically performs best with most social media algorithms, based on the fact it captures viewers' attention for longer and can be repurposed across multiple platforms to give you greater reach and in turn greater return on investment.
The good news is that you don't have to purchase high-end equipment to film your episodes. With a smartphone, a cheap attachable tripod, and decent lighting, you'll have more than enough to record high-quality videos for your show.
Pro tip:
Save a few coins and take advantage of natural lighting by recording outdoors. Our garden locations at Ikigai Lower Kabete and Ikigai Westlands provide spectacular natural light, a gorgeous backdrop of radiant flowers in full bloom, as well as the serene soundscapes of nature in the background. Our commercial locations, Ikigai Lavington and Ikigai Riverside are also ideal settings with floor-to-ceiling windows for plenty of natural light, and stunning and eclectic décor, so you don't have to worry about designing a set for your shoot, it's already ready for you!
Reason Why Your Podcast Needs Video
Now that we've established different ways to transform your audio podcast into video, let's dive into 4 reasons why video podcasting will give you that added edge to help your content stand out from a crowd.
Connect & Engage Audiences Through Multiple Senses
Building upon the audio experience, video podcast allows an audience to engage and connect deeper with their favorite podcasts and podcasters. This is because humans are visual creatures. In particular, we have a unique affinity for faces because of the wealth of information we get from them. According to some psychologists, facial features provide more data than spoken language. Studies show looking into someone's eyes, even if through a screen, helps us feel connected to that person and more open and receptive to what they have to say.
Through a video podcast, the combination of sight and sound sensory inputs creates more value for your audience and helps them make deeper connections not only with your content but with you as well by putting a face to the familiar voice of their favorite podcaster.
Video Is The Key To Tap Into Social Media's New Default
Video is the most consumed content on social media making it the hottest growth hack if you are looking to increase the visibility of your content.
But did you ever notice that all the videos on social media are set to autopay, but without sound? That's because social media platforms are optimized for video, with audio muted by default. A staggering 85 % of videos on Facebook are watched on mute. However, this shouldn't come as much of a surprise with the recent trend of social media platforms, including Instagram, shifting their content strategy to focus on building a video-driven ecosystems intended to make it easy for people to consume information without needing to turn the sound on.
Pro tip:
Adding transcripts of your full podcast episode when you publish your podcast on YouTube, or captions to smaller soundbite videos on other social media platforms such as Instagram can help make your content more accessible and boost engagement metrics across the board.
Tap into YouTube's Massive Search Engine
You can grow your audience exponentially by leveraging the biggest content repositories on the web, YouTube. This year alone, YouTube has had over 2.2 billion logged-in users (and growing) worldwide, which makes it a powerful place to grow your audience.
Apart from being a video sharing platform, YouTube is also a massive social network and search engine. With Google now owning YouTube, not only do you appear in YouTube's search results, but you also improve your chances of appearing higher up in Google search results for your topics because Google rewards content on its YouTube platform.
Final Thoughts
In deciding the best video elements to leverage for your podcast, take into consideration the time and resources you have to do it well rather than dive headfirst at the expense of quality. And there you have it! That sums up our quick guide on why and how to reap the benefits of video podcasting!
If you are searching for a beautiful venue for an upcoming podcast live stream or pre-recorded video, then look no further! Our diversity of spaces is what makes Ikigai Nairobi the perfect location to bring your vision to life. Choose from our cozy, eclectic indoor spaces at  Ikigai Riverside and Ikigai Lavington and our luscious, spacious gardens at Ikigai Lower Kabete and Ikigai Westlands.