In case you didn't know, 10th October is Mental Health Day.
It's okay if you didn't notice, it seems like at this point, the whole year needs to be recognized as a Mental Health Awareness period. The economy is tough, the pandemic is still going on, we haven't seen our friends, family, or co-workers as much as we'd like – we're all pretty much languishing. It's safe to say you definitely have had some interaction with mental health, be it your own or of a loved one, over the last year.
For us, at Roasted Truth, we certainly missed the warm presence and interactions with our dear members. We are indeed grateful to still be able to nurture healthy connections over our countertops and in the gardens of Ikigai while serving warm cups of coffee and tea. While we are in no way implying that these offerings at Roasted Truth are the cure to all our mental health struggles, we wanted to share 3 powerful ingredients in our teas that are known to have healing properties for the mind and by extension, the heart.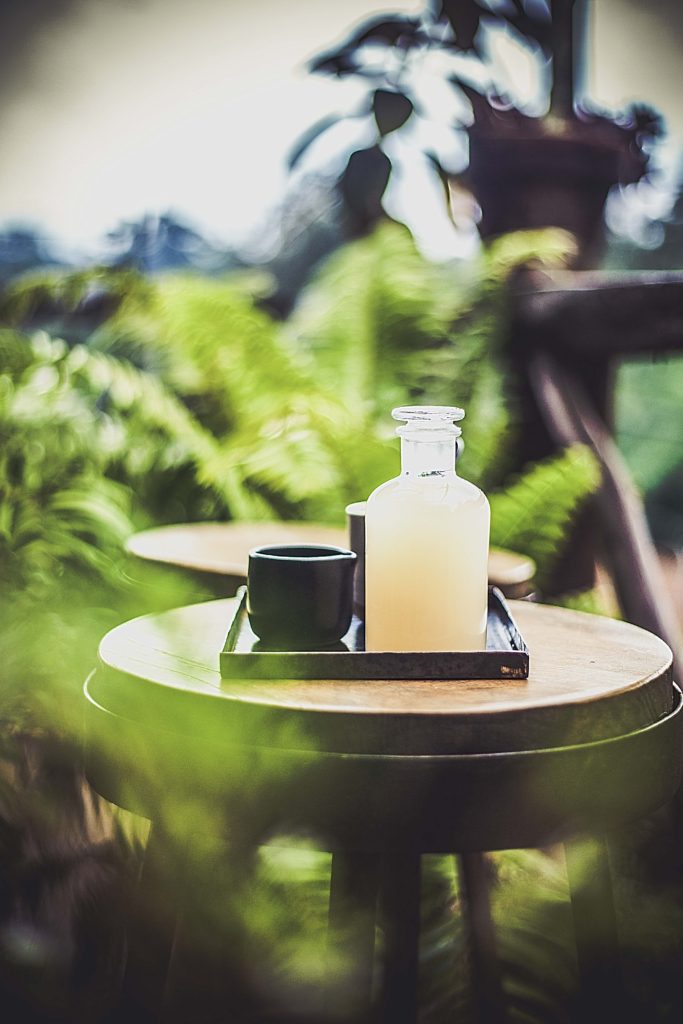 GINGER (in all our teas – Hot Lemon & Ginger, Nairobi Chai, and Turmeric Tonic)
Ginger is a powerful spice not only for physical health but for brain function too. Ginger has antioxidant and anti-inflammatory properties that improve brain function by increasing blood flow to the brain, keeping you alert, and improving your memory.
Traditionally, ginger has been used in so many cultures to combat a broad list of mental health challenges. Ginger communicates with our vagus nerve, which is the pipeline behind our mind-body connection. It increases levels of communication within this nerve, sending signals from our mind to our body allowing us to feel relaxed and destress.
As with all things, we believe in a gingerly approach (pun intended & delivered hot – just like our teas).
TURMERIC (Turmeric Tonic)
The Indian spice – turmeric – is well known for its anti-inflammatory and antioxidant properties, and is considered one of the healthiest spices in the world.
Turmeric contains a chemical component call curcumin that has proven to protect the brain. Studies conducted showed turmeric's (really curcumin's) ability to improve your memory by 28%!
This powerful spice can improve your blood flow, short-term attention deficits, and brain fog – really giving your mind a space to breathe and focus on what's important to you!
CINNAMON (Nairobi Chai & Turmeric Tonic)
Not only do we love this spice for its important role in desserts, but also for its powerful physical & mental health benefits.
A few studies have even shown that the mere smell of cinnamon can enhance cognitive functions & improve memory. This is why it is a popular scent of choice among aromatherapists.
When consumed, cinnamon's vast pool of nutrients can lower your blood pressure and it has a very powerful anti-diabetic effect. Although these benefits are physical, they can and are mentally positive too. Low blood pressure mitigates your risk of developing mental health disorders particularly anxiety and depression. Low sugar levels too, moderate your mental stability and naturally, your levels of stress as well.
The list of benefits is endless for all three spices and the other ingredients in our teas such as black pepper and lemon.
Grab your cup of wellness at Roasted Truth while taking your 15-minute break (make sure you take a break regularly!) or while catching up with a colleague or friend who looks like they could benefit from some friendly support.
Roasted Truth is a member-only cafe at the heart of all Ikigai Nairobi locations. Visit us when you work from Ikigai's flexible office spaces in Westlands, Lavington, Lower Kabete, and soon, Riverside!