The way we work is changing.
The demand for workplaces that resonate with a business' ethos and teams are urging businesses to consider alternative workspaces. As the center of business operations and a place where we hope our teams are productive and innovative; the office plays an important role. Choosing the right workspace for you and your team can make a huge impact.
Described as the future of work, coworking spaces are hubs for communities, innovation, and collaboration. Previously synonymous with freelancers, digital nomads, start-ups, and think hubs, coworking spaces are garnering popularity among large enterprises as a popular alternative to the traditional office.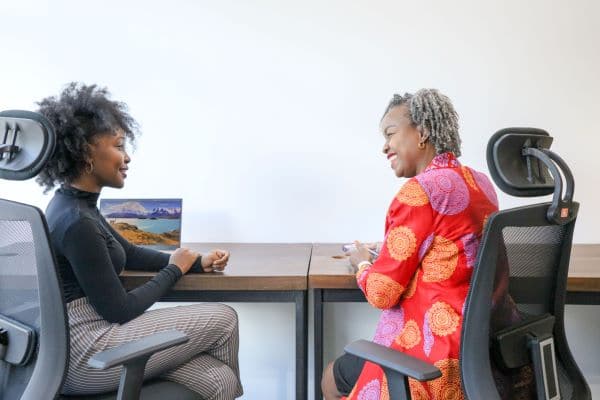 What makes coworking spaces attractive for large companies?
The dynamic work environments offer a range of benefits for large companies, we discuss a few below:
Ease of setting up an office
Setting up an office can be expensive and time-consuming. Rising rental costs in major cities, including Nairobi, make it difficult to set up an office easily and in a timely matter for new and expanding businesses. Additionally, from the strenuous process of negotiating a lease, sourcing furniture, providing utilities & amenities, and employing an office management team, it can take a while to set up an office.
Coworking spaces offer an easier and cost-effective alternative for teams of all sizes. Outsourcing your office needs allows you to set up and expand in a matter of minutes. Instead of lengthy lease negotiations, coworking spaces offer affordable membership plans customized to your office needs. From lower operational costs to managing the office for you, setting up an office in a coworking space allows you to focus on your core business with the option to scale up or down as your business grows.
Convenience
Coworking spaces offer amenities like meeting rooms, phone booths, event spaces, and break-out spaces all in one place. For teams working far and wide, coworking spaces provide a convenient and structured environment without the hassle of looking, furnishing, and managing an office space in each location. Can be a temporary or long-term solution while you set up operations with the flexibility to expand. allow you and your team to set up an office in a location that is convenient – reducing transportation costs for your business.
Healthy workspaces
The requirements of a great work environment are constantly shifting and unique to your team. While it may be costly for large enterprises to invest in everchanging needs, however, you can work from a coworking space that reflects your business ethos and your team's need for a healthy workspace.
Wellness-centric workspaces like Ikigai Nairobi prioritize the health of their members. Our commitment to wellness is to create healthy workspaces to enable you and your team to work better. For instance, our private office membership offers you and your team access to our weekly yoga and meditation sessions at no additional cost. From offering businesses the option to work from our garden locations to the layout of our offices with large windows, these small details increase your team's productivity, creativity, and efficiency.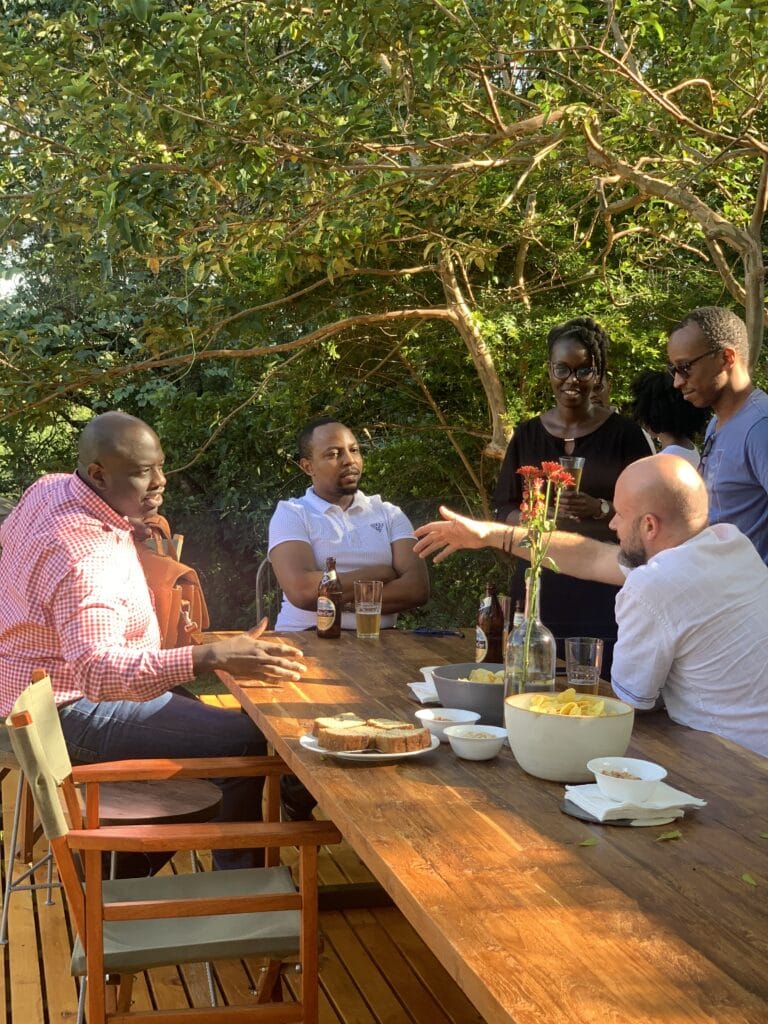 The Psychology of Coworking
Coworking spaces are unlike any other work environment. They are designed to maximize networking and collaboration. Catering to a variety of people and businesses, including start-ups providing they provide the perfect opportunity to meet potential clients, partners, and employees. In today's context, workspace quality is an important factor for current and future employees. As such choosing a work environment that reflects an organization's ethos and culture is significant.
To conclude, choosing to outsource your office needs to flexible workspaces such as Ikigai Nairobi, is a great way to decrease setup costs and create value for shareholders and employees at no additional cost. Working from a coworking space enables large companies to tap into the entrepreneurial spirit, access to innovation, and network with other members and companies in the same work environment.
At Ikigai Nairobi, our private office membership provides you and your team with a beautiful fully furnished, secure, and lockable office indoors or in our iconic refurbished container office. You and your team can choose to work from any of our locations – Westlands, Lavington, Lower Kabete, and Riverside!